Your Career at Lindberg International
We are really happy that you are interested in joining our company. Lindberg International always seeks for the best and brightest top talent to join our strong international team. Our employees bring passion and commitment to work every day and this commitment fosters a work environment in which our company values and teamwork thrive. Don't let this unique opportunity slip away and become a part of a leading consultancy and market research company on its way forward.
Employees coming from abroad
Projects conducted abroad
Lindberg International is Denmark's leading specialized business-to-business market research and consulting firm. More than 90% of our projects involve data collection on markets outside Denmark and, consequently, more than 85% of our employees are international.
We count some of Denmark's largest companies among our customers (e.g. Danfoss, Grundfos, SimCorp, Jabra and GEA etc.) and we take great pride in delivering quality market insight.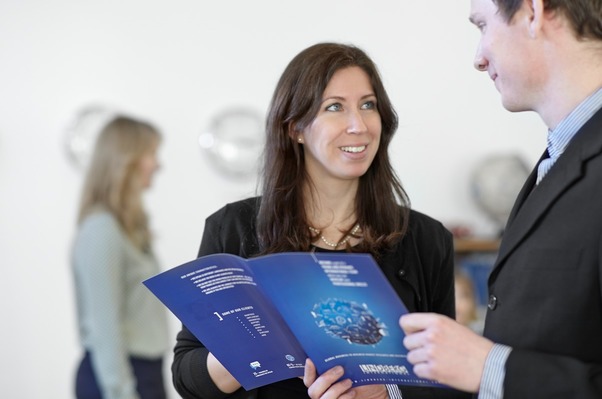 Freelance job as a Research Interviewer
As a Research Interviewer, you become responsible for collecting data from markets around the world. Data collection is primarily done through telephone interviews and desk research. Some of the more skilled interviewers become researchers and perform the more in-depth interviews. A number of people typically work together on the same project, so you will have a team to turn to for assistance and inspiration.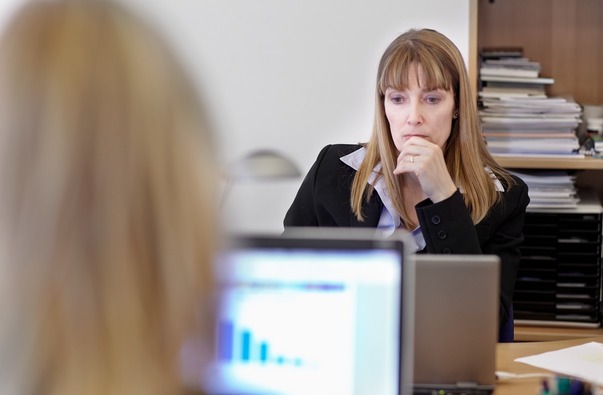 An ideal opportunity for you to gain insight into marketing and sales in practice. The opportunity to develop a valuable network in an international environment. The chance to offer your own input into the development of projects. Training in interviewing techniques and market research. Flexible working hours – you manage your own time within the given deadline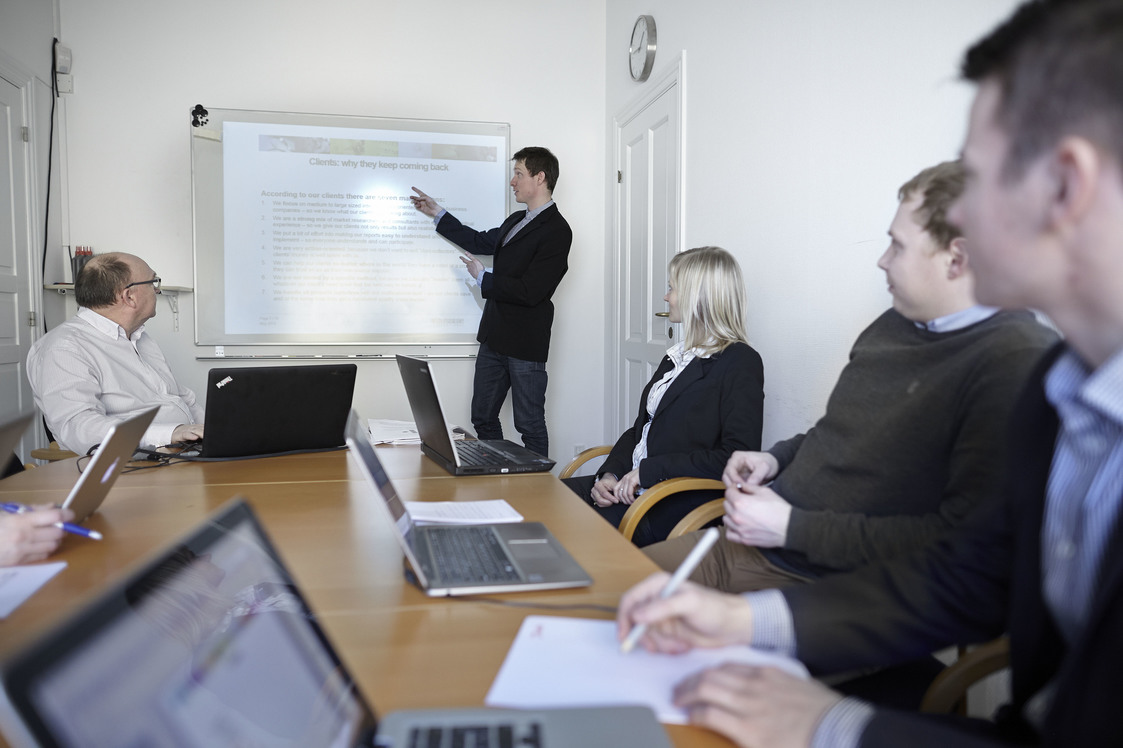 You are fluent in English and one or more other languages. You are well structured and analytical in your work. You like to be a part of an international environment. You have a friendly and professional demeanor and you enjoy talking and interacting with people. You like to keep busy and you are able to juggle your daily activities and work under pressure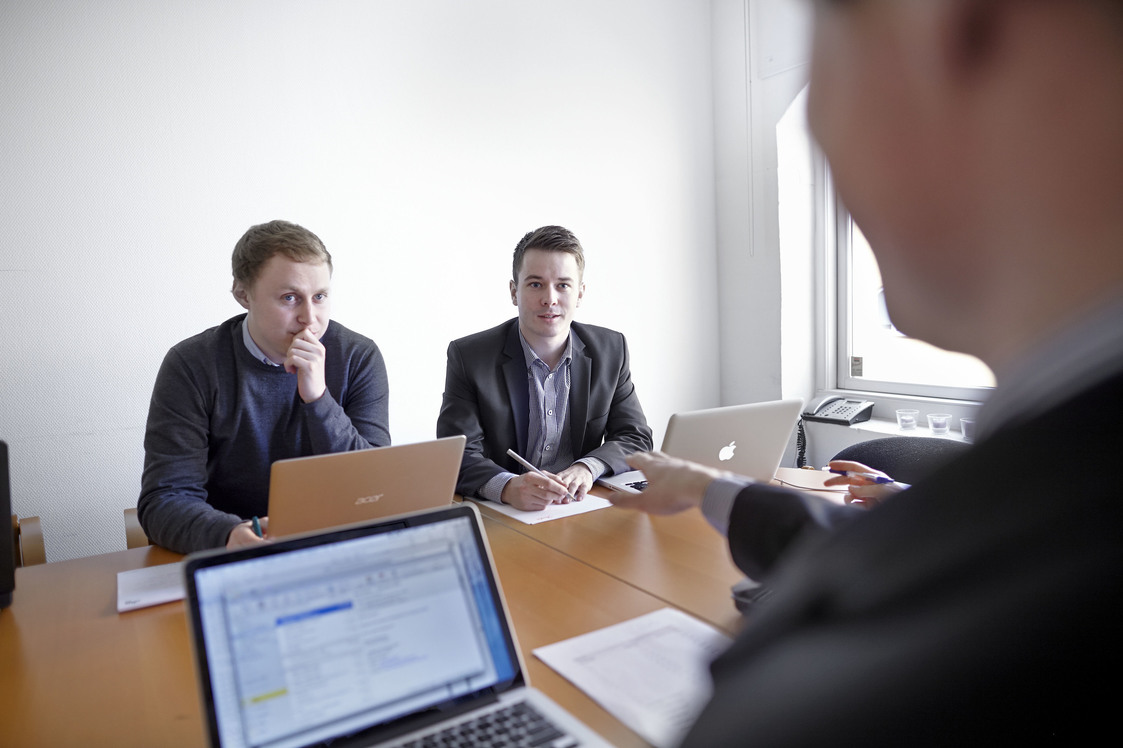 Our Values
We have seven values that describe how we look at ourselves and our clients:
1. If our clients are not successful neither are we.
It is meaningless to think we do a good job if our endeavors do not help our clients to be successful. Our clients' success is how we measure our success.
2. Nothing is impossible if we try hard enough.
No matter how impossible something seems to be, we shall never give up. If we work hard enough and focus our efforts properly, we will find a solution or create one ourselves.
3. Without teamwork we will never succeed.
Even though we have different experiences, responsibilities and tasks, we all have something valuable to add. Consequently we must work as a team to ensure our success.
4. We are good, but we can always improve
We are, without a doubt, good because we only employ competent people. However, the world around us is constantly changing and therefore, it is our duty to improve all the time.
5. Only those who do nothing, do not make mistakes
We are often trying something new and therefore, it can occur that a colleague makes a mistake. This is acceptable as long as it does not hurt the client and provided we learn from it.
6. It should be fun to work
The desire to come to work is a strong driver for a happy and productive day. Therefore, everyone must contribute to the creation of a good working atmosphere. Start by thinking positively and give a smile.
7. The boss is not always right
If the boss is never questioned, the company will never develop. With us it is not only acceptable, but a duty to question what is said if you are in doubt or disagree.
8. The word 'Problem' is forbidden
If you consider obstacles as problems you have halfway given up. Instead, we must see obstacles as challenges we can and will overcome. This mindset will enable us to access the ability to always find the light at the end of the tunnel.
On top of this we have one rule:
We are not allowed to use the word "Problem". Instead we use the word "Challenge". By considering the obstacles we experience as challenges rather than problems means we have already come a long way solving the issue. Why? Because problems are things we wish would go away. Challenges on the other hand get us engaged in finding a solution. This distinction tells a lot about the spirit in Lindberg International.
Working in Lindberg International puts me in a young, dynamic and international environment that I feel is like home. As a foreigner in Denmark, Lindeberg International offered me the first opportunity to implement my knowledge into real business activities and, as a result, it has definitely improved my understanding from the textbook theories to more practical comprehension, and sharpened my skills of how to cultivate and enhance the ability of communicating with others. It also gives profound sense of accomplishment when I know what I do could help the clients to find a solution for their problems and make a difference. The most valuable asset for Lindberg International is the people – intelligent, hardworking and friendly. They are the reason that Lindberg International keeps moving forward.
Liping Chen
I enjoy working at Lindberg International because it gives me the opportunity to gain brilliant experience in a corporate business with a lively, sociable and young team. I am dealing with colleagues and clients from various cultures and countries, which gives me the opportunity to work and develop myself in an international environment. This company does not only allow me to participate in a project, but it gives me motivation and provides me with a great knowledge about different business areas including product specifications and marketing efforts
Hans Christian Højgaard
Working at Lindberg International has been a great experience for two main reasons. First, it provided me the opportunity to witness the day-to-day of an international consulting company. The second great advantage of working for Lindberg International is that you get to work in a truly international environment. This helped me to develop the necessary skills to deal with an increasingly globalized professional world.
Filipe Garrido
Do you have any questions about working at our company?
Do not hesitate and reach out to our Interviewer Manager Jessica Preetzmann. Ask
Focus Groups
We run a number of focus groups throughout the year and frequently recruit participants according to client's criteria. A focus group usually lasts around 2 hours and has 4 to 8 participants plus the moderator. Participants in a focus group share their opinion on for example: new products, new services, new features of an existing product and so on. Focus groups are usually held in Copenhagen and Aarhus. Join our database here and we will let you know when we have a relevant focus group for you.